Shoe modifications are beneficial for treatment of many medical conditions and injuries.
These conditions can be (but are not limited to):
Goals of Shoe Modifications Treatment
Provide ankle and foot stability in stance. 
Control biomechanical alignment of the foot and ankle in locomotion (pronation, supination)
Aid in adaption to surfaces
Redistribute pressures on the foot
Resist external forces on the foot and ankle
Limit excessive movements in the foot and ankle
Protect the foot and ankle
Provide shock absorption  
Produce a more energy efficient gait pattern
Shoe Modifications Application
Shoe modifications work best when used within a neutral shoe with an appropriate heel counter.  Shoe modifications cannot be switched between shoes.  
Living with Shoe Modifications (follow up)
Living with the corrections provided by the shoe modifications may take some time to get used to.  The shoe modifications should not be painful; however, it is not uncommon to feel some initial discomfort.  The break-in period should not last more than two weeks. If you experience rubbing or blisters, please book an appointment with ourselves.  If you are experiencing pain after two weeks please book a follow up appointment Samuel. Shoe modifications can often be modified or refurbished.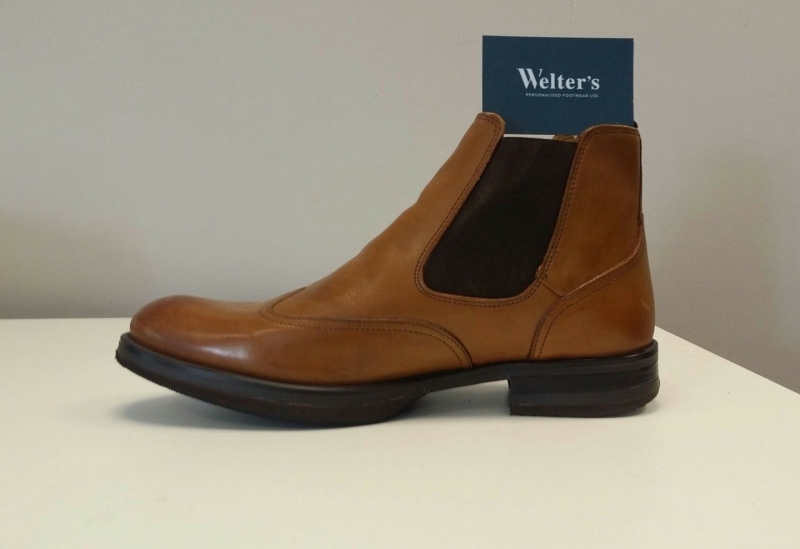 Workshop and office in Naas just beside Dublin
Unit W3G, Ladytown Business Park (formerly known as Toughers Business Park)
Ladytown
Naas, Co. Kildare
W91 H9K3
Phone
+353 (0)45 866 887
Email
contact@welters.ie